Edward Fehlig, Former Immigration Attorney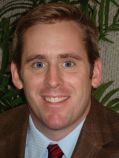 Attorney and Counselor at Law Edward K. Fehlig formerly headed up the Immigration Department for the Hein Law Firm.  Mr. Fehlig earned his law degree in 2001 from St. Mary's University School of Law in San Antonio, Texas, where he was Dean's List and Assistant Editor of the St. Mary's Law Review on Minority Issues.  He earned his undergraduate degree in European Cultural Studies in 1996 at the American University of Paris (L'Université Americaine de Paris - as featured in Dan Brown's novel The DaVinci Code) in Paris, France, after two years at Saint Louis University's campus in Madrid, Spain.  Mr. Fehlig was born and raised in St. Louis, and graduated from Chaminade High School. 
While in law school, Mr. Fehlig worked as an Assistant Analyst in the Mexican Ministry of Foreign Affairs in Mexico City, Mexico, as a Student Attorney in the Immigration Clinic of the Center for Legal and Social Justice at St. Mary's University School of Law, and as a legal intern for U.S. Magistrate Judge David D. Noce of the U.S. District Court for the Eastern District of Missouri.
He is fluent in English, Spanish and French.
Prior to joining the Firm, Mr. Fehlig served as a law clerk for Judge Paul J. Simon (Ret.) of the Missouri Court of Appeals for the Eastern District of Missouri, served as a St. Louis Public Defender from 2002 to 2006, and was also a solo practitioner.  He is a member of the American Immigration Lawyers Association, the Federal District Court of Eastern Missouri, and the Supreme Courts of Missouri and Texas.  He is a Board Member of the Young Friends of the St. Louis Shakespeare Festival as well as a Trustee for the St. Vincent's Home for Children.
Mr. Fehlig has formed a Firm with his sister, and now practices with the Fehlig & Fehlig Tatum Firm, but remains involved with The Hein Law Firm and its clients through an ongoing referral relationship with The Hein Law Firm.