Licensures
United States Supreme Court(1999)
U.S. Court of Appeals, Eighth Circuit (1998)
U.S. District Court, Eastern District of Missouri (1996)
Missouri (1994)
Primary Practice Areas
Civil Trial Practice
Commercial Litigation
Personal Injury
Workers' Compensation
Criminal Trial Practice
Immigration & Naturalization
International Commercial Litigation
Appellate Litigation
Education and Academic Honors
Saint Louis University School of Law Doctor of Jurisprudence (1994)

Treasurer, Student Bar Association
Secretary, The Federalist Society

Centro de Estudios Universitarios Colegio de San Pablo William & Mary School of Law (Marshall Wythe) Summer Law Program, Madrid, Spain (1992)
Saint Louis University Bachelor of Arts, Magna Cum Laude(1991)

Dean's Merit Scholar
Missouri Bright Flight Scholar
Phi Alpha Delta Pre-Law Fraternity
Vice President, Phi Delta Theta Fraternity
Member, Alpha Sigma Nu Jesuit Honor Society

Saint Louis Priory High School Diploma (1988)
Speaking and Teaching
Missouri Bar Solo and Small Firm Conference -

Starting a Law Practice Boot Camp: Panelist

"Starting a Practice: Hear From Those Who Have Been There and Did It!" "How to Stay Out of Hot Water: Trust Accounts, Client Relations, Professionalism, Risk Management" "Immigration Implications of Criminal Practice"

Saint Louis University Adjunct Assistant Professor, Pre-Law Program
Universidad Centroamericana Escuela de Derecho Invited Professor of Law San Salvador, El Salvador
Universidad Abierta Interamericana Invited Lecturer
Buenos Aires, Argentina
Professional Affiliations
American Bar Association
Bar Association of Metropolitan St. Louis
Missouri Bar, Solo & Small Firm Committee
International Law Firms, Member of the Board
Business Network International
World Affairs Council of St. Louis
Civic Involvement
Canterbury Enterprises, Inc. Member of the Board of Directors (2008 -present)
Argentine Society of St. Louis -

Member

Venezuelan Association of Missouri - Member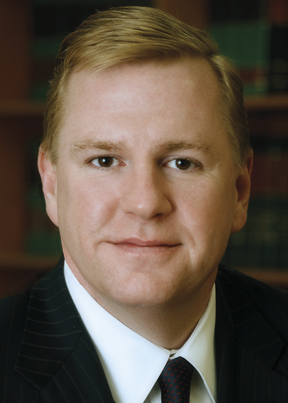 Attorney and Counselor at Law Richard B. Hein established the Hein Law Firm in the spring of 2003. Mr. Hein earned his law degree from Saint Louis University School of Law as the youngest member of his graduating class in 1994 (the second-youngest by eight days being his now-wife, Maria). He also received his undergraduate degree in History, cum laude, from Saint Louis University in 1991. Mr. Hein was born and raised in St. Louis, and graduated from the St. Louis Priory High School. While in law school, Mr. Hein studied in the Centro de Estudios Universitarios at the Colegio de San Pablo, and served as a law clerk to one of the leading law firms in Europe, J. & B. Cremades & Associates, both in Madrid, Spain. Mr. Hein has been an invited professor at the Universidad Abierta Interamericanaen Buenos Aires, Argentina, as well as at the Universidad Centroamericana Law School in San Salvador, El Salvador.
Prior to establishing the Firm, Mr. Hein chaired the appellate group for one of the largest law Firms in the St. Louis metropolitan area. He has managed appeals in theEighth Circuit Federal Court of Appeals in addition to the Missouri State Courts of Appeals for the Eastern District and Western District and the Missouri State Supreme Court. He is also a member of the United States District Court for the Eastern District of Missouri, as well as the United States Supreme Court.
Mr. Hein's Firm continues to serve the community, handling a host of matters as follows: Business Law and Litigation, Civil and Corporate Litigation, Contracts, Contract Disputes, Immigration, Administrative Law, Personal Injury, Automobile Accidents and Injuries, Tourist Injuries, Workers Compensation, Criminal Defense, Drug Crimes, Felonies, Misdemeanors, DWI & DUI Defense, Traffic Violations, Appellate Practice, Federal and State Appeals. A large portion of the Firm's diverse client base is international and hails from Latin America, the Caribbean and Spain as the Firm is one of the few, if not the only fully bilingual (English/Spanish) Law Firms in the State of Missouri. Mr. Hein appears regularly as an invited guest on Spanish language radio and television broadcasts, as well as at Spanish parish programs designed to educate the Hispanic community on legal issues. The Firm has represented clients from Argentina, Bolivia, Brazil, Canada, Chile, China, Colombia, the Dominican Republic, Ecuador, El Salvador, Eritrea, France, Guatemala, Honduras, Italy, Mexico, Nicaragua, Panama, Peru, Puerto Rico, Russia, Spain, Turkey, Uruguay, Venezuela and Vietnam, among others.
The Firm is a proud member of the prestigious International Law Firms, a cooperating, international organization comprised of highly regarded law firms with member firms in more than 70 cities and 40 countries throughout the world. Mr. Hein's Firm likewise has an Affiliated Office in Buenos Aires, Argentina with the well-known Argentine Firm, Estudio Jurídico Traboulsi & Asociados, which was founded in the early 1960s by attorney, real estate developer and former Member of the Argentine Congress, Eduardo Traboulsi, Sr. Finally, the Firm has an office extension in Mexico City through its affiliation with the Mexican Law Firm NDA Nájera Danieli & Asociados, for which Mr. Hein serves as U.S. Counsel.
Mr. Hein is also a member of the following professional and networking organizations:
Mr. Hein lives in Richmond Heights, Missouri, USA with his wife, Maria Adriana, and their two children, Ana Maria and John Henry.
Email: rhein@heinlegal.com