Isabel Siedband, Former Immigration Attorney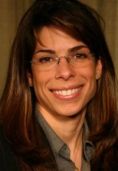 Isabel J. Siedband (neé Fernández) is the former head of the Immigration Department for The Hein Law Firm.  She was also the former interim head attorney for the Catholic Immigration Law Project (CILP), a non-profit legal service for low-income individuals who require immigration legal assistance.  Mrs. Siedband earned her Law Degree (Licenciatura) from the Universidad Nacional de Educación a Distancia (Spain).  Mrs. Siedband thereafter received her LL.M. degree (Master of Laws) from Washington University School of Law in St. Louis.  She is a member of the American Immigration Lawyers Association, the United States District Court for the Eastern District of Missouri, and the Supreme Court of Missouri.
A St. Louis native and alumna of Nerinx High School, Mrs. Siedband grew up speaking French, Spanish, and English as her mother was from Cherbourg, France and her father was from Madrid, Spain.  She has American, Spanish and French citizenship.  As a daughter of immigrants herself, Mrs. Siedband is much attuned to the needs of the immigrant community and provided an invaluable service to our Firm's diverse and international clients.  While the Firm had always prided itself on being a full service, bilingual law firm (Spanish/English), Mrs. Siedband's incorporation into the Firm allowed our doors to be opened even wider to include French-speaking clients.
Mrs. Siedband has retired to maternity and currently resides in University City, Missouri, USA with her husband, Mark, their daughter, Gabriella, and their son, Alex.